Amenities
At Oakhampton Park there is a large 50ft indoor heated swimming pool. The pool has 2 shallow ends at 1.3m with a central deeper area at 1.8m. French windows open onto a private terrace in the walled garden. There is generous space around the pool with loungers, sofas and patio set. There is a dedicated changing room with shower and toilet.
Leading from the pool area is a Scandinavian Sauna with Bluetooth speaker system, which can seat up to 12. This area has it's own shower facility with space for a massage table. Also off the pool area is a gym with an entertainment system allowing ipod/CD music in both the gym and main pool area as well as free sat TV in the gym. Gym facilities include cross trainer, spin cycle, rowing machine, weights, punch-bag and assorted free weights.
There is a south facing terrace off the kitchen with seating for 10 and a large gas Outback BBQ plus a Texas Jack wood/charcoal BBQ. This terrace has the sun all morning until around 2pm
Off the dining room there is a second dining patio which catches the sun from 2pm onwards.
There are further private terraces off the snooker room, stable bedroom and swimming pool.
The park has access onto an extensive network of recognised footpaths across the family organic farms and onto a Somerset conservancy area. This is known locally as the Quarry, an area of outstanding natural beauty, where you can see a thriving population of native orchids and catch a glimpse of the resident Peregrines.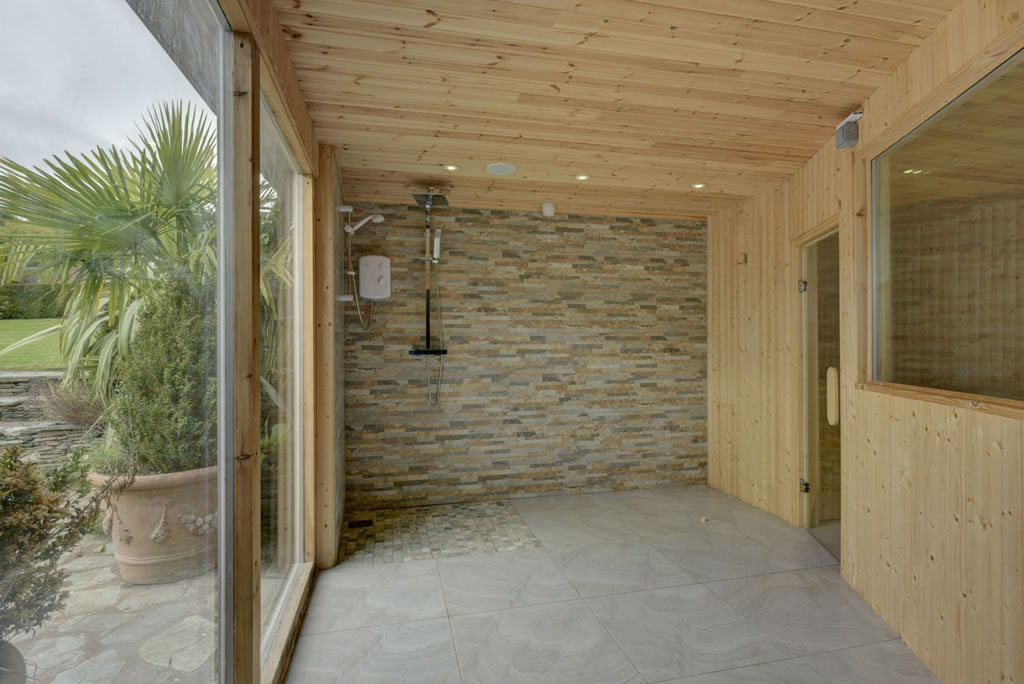 There is a Table Tennis table and darts in the outside games area. As well as the Table football in the TV lounge
There is a croquet lawn in the walled garden adjacent to the Orangery.
On the far side of the orchard there is a dedicated Shooting area with a professional remote firing Pro-matic clay trap. Note private tuition can be arranged otherwise parties wishing to utilise this facility must have a nominated authorised person who possesses a current shotgun licence and suitable insurance. No weapons are supplied and any cartridges used must be of fibre wad type.